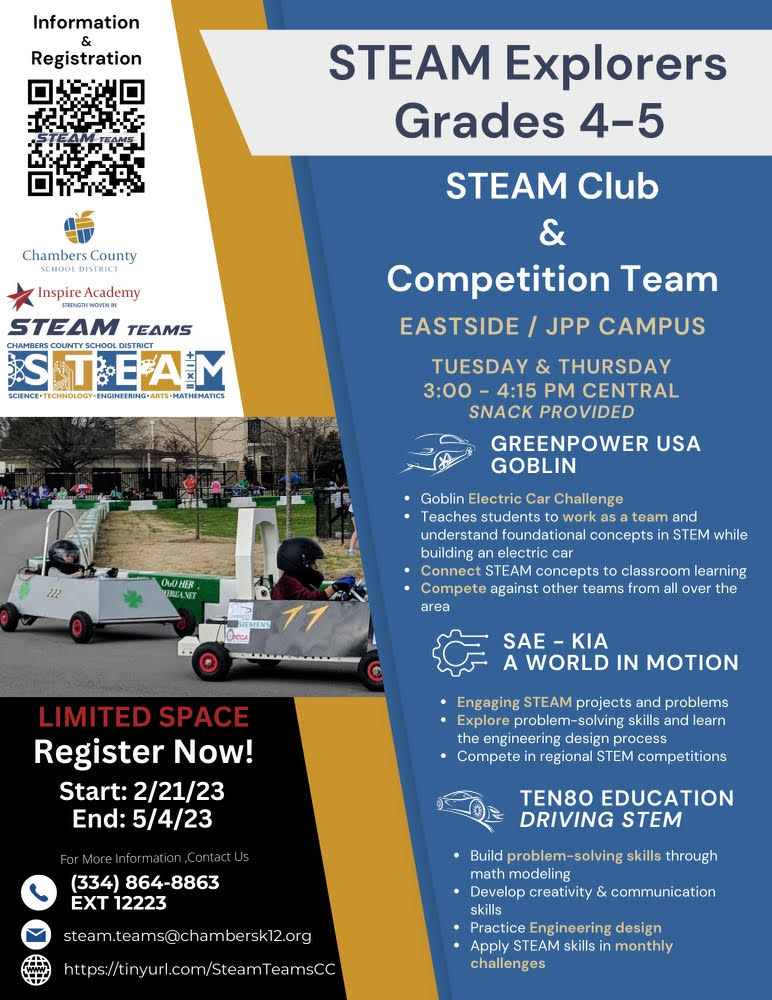 First Class Pre-K Alabama's Voluntary Pre-K Program PRE-REGISTRATION
Pre-Registration Dates: January 15 – March 9, 2023
Pre-Registration Application: To pre-register, go online to https://prek.alaceed.alabama.gov.
Breakfast/Lunch Menu Eastside Lunchroom: Manager Gwen Brown, Assistant Manager Linda Buckhannon Phone # 334-864-7046 Lafayette, Al 36862 Staff: Portia Peters Shinetta Ware
Teachers, Administrators, parents, and community work together to insure that all individual students are getting essential knowledge and skills, actively solving problems, and producing quality work in an environment that promotes respect between students and staff.
Our History ; Eastside Elementary School was built in 1961 in a rural town in Chambers County. Eastside is located in the city of LaFayette, Alabama but also draws its population from the surrounding rural areas. Students are assigned to the school based on attendance zones set in place by the federal court mandate. Eastside students are offered a variety of community programs. The city offers recretional activities, which include football, baseball, basketball and cheerleading. The partners in education is the local bank, Farmers and Merchant as well as Joanne's. Other local supporters such as Parkers Food, LaFayette Pilot Library, LaFayette Police and Fire Departments, local restaurants, churches, organizations and Eastside Parent-Teacher Organizations provide needed resources and support for the school.
Sorry, but there was nothing found. Please try different filters.